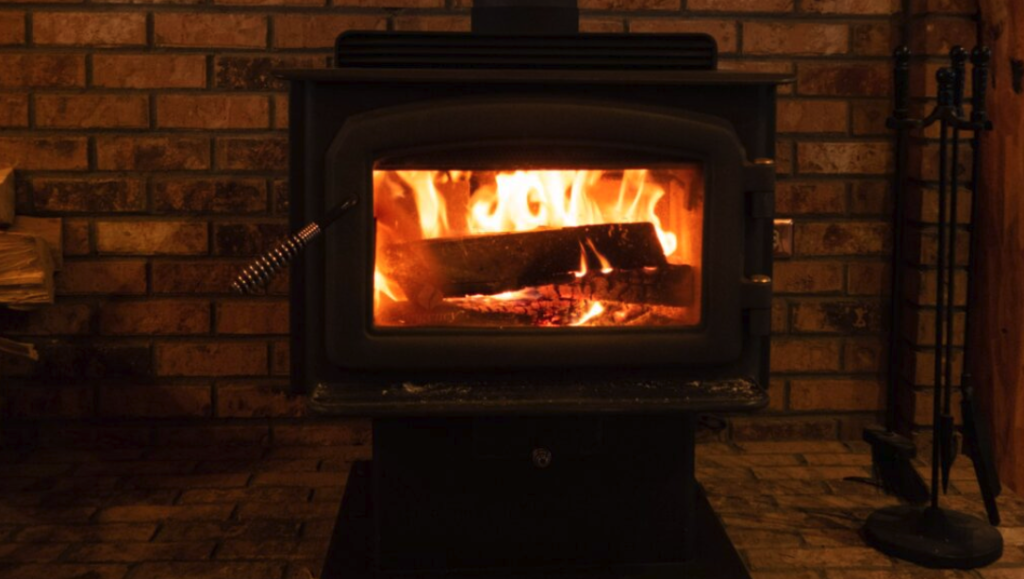 The federal government is failing to meet its obligations in setting pollution standards for residential wood-burning stoves, hurting air quality in parts of the U.S., according to a lawsuit Washington and nine other states have filed against the Environmental Protection Agency.
With the lawsuit, the states are trying to prod EPA into reviewing and revising pollution rules for wood stoves in homes. The Puget Sound Clean Air Agency, which enforces air quality regulations in the Seattle area and surrounding counties has also signed on.
The states point to a provision in the federal Clean Air Act that calls for EPA "at least every eight years," to revisit "and, if appropriate, revise" the standards. EPA last finalized an update to its wood heater rules in 2015, with the standards phased in between 2015 and 2020.
In 2020, more than 338,000 residential wood stoves were in use in Washington, Susan Woodward, a spokesperson for Washington's Department of Ecology, said Thursday by email.
More than 200,000 of those stoves are pre-1990 models that do not meet the most recent EPA standards and are "highly inefficient and polluting," she said.
Alaska, Illinois, Maryland, Massachusetts, Minnesota, New Jersey, New York, Oregon and Vermont are the other states that joined the lawsuit.
"This is a serious public health, environmental, and consumer protection issue all wrapped into one," Oregon Attorney General Ellen Rosenblum said in a statement.
In their complaint, the states cast doubt on the effectiveness of EPA's testing and certification program to verify that new wood stoves on the market meet pollution limits.
"Not only is EPA delinquent in pursuing new standards; it is likely that many wood stoves have been sold that do not meet the 2015 standards, because EPA has allowed manufacturers to sell stoves without adequate testing to see if they comply," said a release from Rosenblum's office.
The states also point to EPA statements indicating that the agency does not plan to issue new rules for residential wood stoves until November 2027 and that even this timing is "aspirational."
EPA declined to comment on the case and has not filed a response in court.
Nationwide, about 8% – or 485,077 tons – of fine particle pollution known as PM2.5 came from residential wood heating in 2020, according to EPA statistics cited in the states' complaint.
Ecology estimates that year residential wood stoves in Washington produced roughly 14,000 tons of PM2.5 emissions, about 15% of the state total for this type of pollution.
Kathy Strange, air quality programs director for Puget Sound Clean Air Agency, explained that fine particle air pollution has significant potential for causing negative health effects. Research has linked it to problems like heart disease, lung cancer, and respiratory irritation.
Strange said her agency has prioritized wood stoves as a major contributor to fine particle pollution. "It is a main source," she said. "Especially during the winter months."
A strategic plan Puget Sound Clean Air Agency released in January says that in some areas of the state during winter, wood smoke accounts for more than half of fine particle air pollution.
Strange noted Darrington, Marysville, and the south end of Tacoma as three places in her agency's jurisdiction where wood smoke and PM2.5 pollution can be bad in winter. Temperature inversions, where cool air gets trapped closer to the ground, can make the problem worse.
Wood stoves meeting EPA's 2020 standards are available. But Puget Sound Clean Air Agency's report notes that many older and higher-polluting stoves are still in service and that cost can be a barrier to homeowners swapping them for newer models or other types of heating.
The agency is getting ready to launch a program where they'll give people $500 to scrap older wood stoves that don't meet modern emissions requirements.
EPA's last update to its wood stove rules came in response to a 2013 lawsuit brought by states.
The current case was filed on Sept. 21 in U.S. District Court for the District of Columbia.
by Bill Lucia, Washington State Standard
Washington State Standard is part of States Newsroom, a nonprofit news network supported by grants and a coalition of donors as a 501c(3) public charity. Washington State Standard maintains editorial independence. Contact Editor Bill Lucia for questions: info@washingtonstatestandard.com. Follow Washington State Standard on Facebook and Twitter.