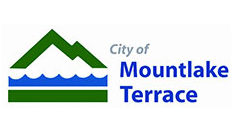 The Mountlake Terrace City Council has a short agenda set for its Monday, July 17, business meeting with only two main agenda items aside from the consent agenda.
The items are as follows:
– Approval of a 2023 budget amendment ordinance for the Volunteers of America (VOA).
– Discussion of public participation for the city's 2024 Comprehensive Plan update. The council will review a participation plan that breaks down community engagement strategies city staff want to implement during the plan update. The engagement plan includes an overview of potential engagement, outreach and communication methods and tools to encourage public participation.
The meeting will begin at 7 p.m. in Mountlake Terrace City Hall, 23204 58th Ave. W., Mountlake Terrace. To attend a meeting online, visit zoom.us/join and enter meeting ID 897 2790 9105 and passcode: 98043. To listen via telephone, call 1-253-215-8782 and enter the same meeting ID and passcode.
You also can view livestreamed meetings and past video recordings at www.youtube.com/cityofmlt.
You can see the complete agenda here.