In a double murder that prosecutors allege was gang-related, three Snohomish County suspects — 29-year-old Jose Alfredo Beteran and 24-year-old Christian Jovany Chavez and a 16-year-old juvenile — are facing two counts of aggravated first-degree murder in the July 2022 shooting deaths of two teens at Lynnwood's Spruce Park.
The victims — Jesus Sanchez Camunas, Jr., 16, of Bothell and Tidus Linville-Goodwin, 15, of Lynnwood — were shot during the evening of July 14, 2022 in the park, located at 16812 36th Ave. W.
Separate charging documents were filed Monday in Snohomish County Superior Court for the two adults. The third suspect is scheduled to appear in juvenile court on Wednesday.
According to papers filed with the court, the three suspects drove to the park in a black-and-white Chevrolet Tahoe registered to Beteran, in response to hearing of "tagging" at the park by a rival gang.
According to witness statements, the three suspects confronted the two victims while remaining in the vehicle. After a brief exchange of words involving questions and responses about gang affiliations, shots were fired from the back seat of the vehicle, hitting the two victims, who fell to the ground.  The Tahoe immediately fled the scene.
Responders took the injured teens to Providence Hospital in Everett, where they died of their wounds. According to the medical examiner, both died from bullet wounds to the head.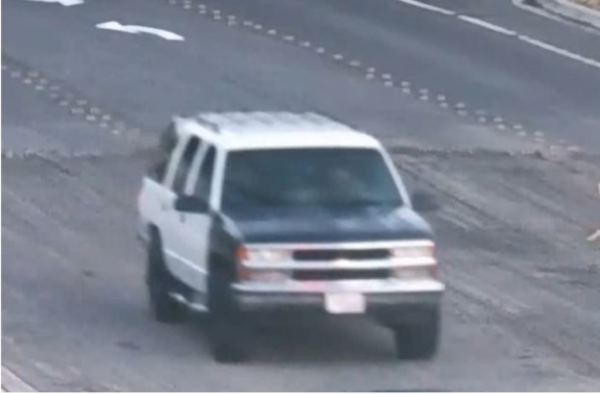 Subsequent investigation included an analysis of interviews, sworn statements from witnesses, cell phone tower data records and forensic evidence found in the vehicle. The latter revealed DNA residue from all three suspects, placing Beteran in the driver's seat, the juvenile suspect in the front passenger seat and Chavez in the rear seat from which the gunshots originated. All three have prior criminal records including assault, burglary and unlawful possession of a firearm.
The two adults are being held in the Snohomish County Jail in lieu of $2 million bond.  The juvenile is under house arrest prior to his scheduled Wednesday appearance in juvenile court.
— By Larry Vogel