Supporting local is something you hear quite often. I want to take this opportunity to share how you can support local musicians and continue to build the thriving arts community we are so lucky to be part of here in the Pacific Northwest.
Support youth music: This is the foundation for the future of music. Supporting youth music in our schools and community is how we continue to build the future generation of musicians. You may have heard of the threats to cutting music and arts programs (and many other programs) in our school district. This is the time to let your voice be heard and tell our school district how important it is to continue investing in the youth of our community. You can contact the school district here, write letters, write emails, and leave voicemails.
The upcoming Edmonds Arts Festival, taking place June 16-18, has done a tremendous job focusing on community music for the mainstage, check out the list of performances from local high schools and middle schools. Showing up for these performances is a great way to show the students and the broader community how important these programs are. There will also be an awards ceremony at 10 am on Saturday at the Main Stage to recognize student artists, another great opportunity to show up for the arts community!
Support local musicians: There are many ways to support your favorite local musicians.
Go see a show: Packing a venue is a great way to support local businesses and the musicians performing in the venue, a packed show is a great way to get the venue to bring back that group.
Tip the artists: Whether coming across a busker you enjoy or watching someone on a stage, if you see a tip jar and you enjoy the music feel free to drop in some cash! Many musicians also have venmo set up to receive tips.
Buy their merchandise: CDs, stickers, and more. These purchases are a great way to support the musicians, often the sales of merchandise help support future recordings and future albums being released.
Download songs from Bandcamp: Bandcamp offers one of the highest percentages to musicians. You can also choose to pay more on bandcamp for your favorite artist.
Stream their music: If your favorite artists are on a streaming platform add their songs to a playlist and enjoy their music on your commute or while running errands. Although streaming does not bring in as much revenue it does support the musicians to get noticed and to build their followers.
Follow on social media: Often social media followers are an indicator to venues that are booking music regarding how a musician might do in bringing in an audience. Giving a follow helps to get future bookings and you get to keep up on upcoming shows.
Book a private show: Have an upcoming event or party? Look at booking a local group.
If you need a head start to getting to know more local musicians you can check out the Local Playlist I started on Spotify. Send me links to more music and give the playlist a follow! Email: rachelgardner@outlook.com
My Recommendations for June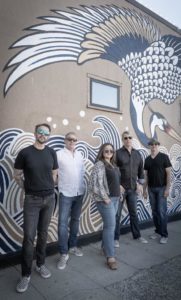 Wednesday, June 7 – Join local band Nikki and the Fast Times at the Rendezvous in Seattle as they are creating video of their performance. Be in the video and enjoy great music!
Friday, June 9 – John Pinetree & The Yellin' Degenerates playing at the Ballard Jam House. Tickets required.
Sunday, June 11 – Local group Steel Magic Northwest is playing at the Edmonds Center for the Arts in Here Comes the Sun-Steelband Concert.
Wednesday, June 14 – Live music at the Celebrate Arts Party at Frances Anderson Center. Buy tickets here.
Friday, June 16 through Sunday, June 18 – The Edmonds Arts Festival will be a three-day event with live music at both the Mainstage and the smaller plaza stage above the library.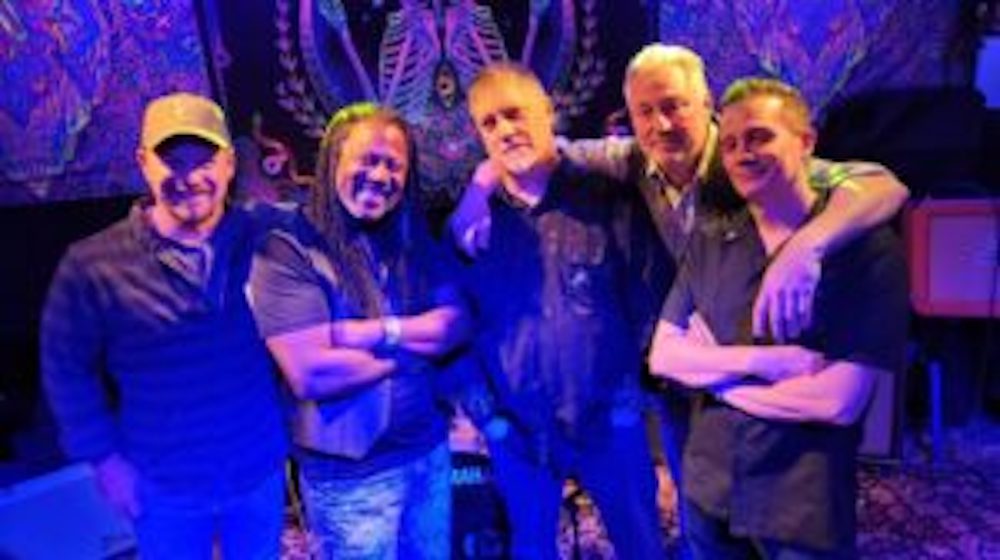 Saturday, June 16 – Local rockers Who's Your Daddy is playing at the Marysville Strawberry Festival.
Saturday, June 24 – Something a little different! Enjoy Siggie the Vintage Man out at Crooked Label Brewery in Monroe, Guaranteed entertainment. More info here.
Saturday June, 24 – Another option, local favorite One Love Bridge at 192 Brewing in Kenmore.
Enjoy the music!
— By Rachel Gardner
Rachel Gardner has a heartfelt appreciation for art in all forms and believes everyone is an artist, some just don't know it yet. A dedicated and involved Edmonds resident, she can often be spotted onstage cracking jokes between sets or in the audience enjoying local live performances. She enjoys being playful with her art and finding unique ways of expression, like forming a boho-grunge-folk ukulele trio with local Edmonds moms.