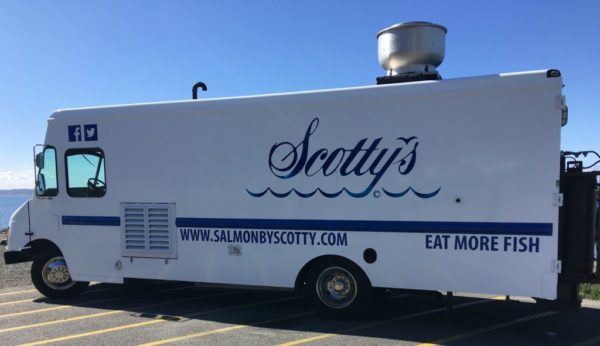 This week's special at Scotty's Food Truck is Wild Atlantic Shrimp and Fresh Dungeness Crab Caesar Salad. It features crisp romaine with creamy Caesar dressing and croutons, topped off with fresh-grated parmigiana cheese.
Scotty's is open Thursday through Saturday, 4-7:30 p.m. this week at the Calvary Church parking lot in Edmonds' Five Corners neighborhood.
Call ahead to avoid the wait: 206-795-1615
Five Corners in Edmonds
8330 212th St. S.W.
Thursday, Friday and Saturday
4-7:30 p.m.