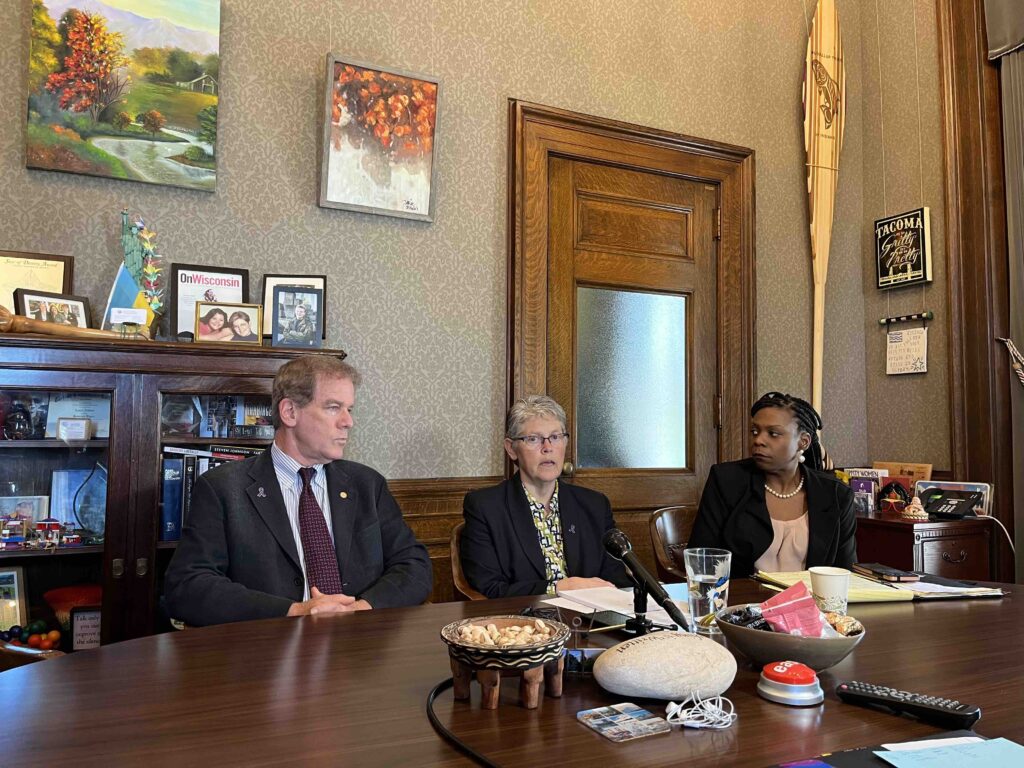 State legislators on Tuesday approved an overhaul of state law guiding penalties and treatment options for illegal drug possession or the use of illegal drugs in public. The measure passed during a special session focused specifically on the issue, clearing the Senate on a 43-6 vote and the House by an 83-13 margin. Gov. Jay Inslee signed the legislation into law on Tuesday afternoon.
Central to the bill is a tougher penalty for drug possession. This would change from a misdemeanor to a gross misdemeanor, with a penalty of up to 180 days in jail and a maximum $1,000 fine on a first offense. The legislation also designates public use as a crime and sets the same penalty. If a person is convicted more than twice for these offenses, the jail term could rise to 364 days.
These provisions will take effect on July 1.
The legislation will also enable cities and counties to set their own rules around drug paraphernalia for "harm reduction" initiatives, like needle exchanges and the distribution of smoking supplies.
Lawmakers included $63 million in the bill for programs meant to help alleviate illegal drug use and problems tied to it.
In order for people to access offramps away from jail, toward pretrial diversion treatment programs, prosecutors would need to sign off.
People who comply with certain treatment requirements can seek to have convictions vacated for drug offenses that the bill deals with. A vacated conviction limits how much an offense adversely affects a person going forward, both within the legal system and when it comes to securing jobs and housing.
By passing the bill, lawmakers have avoided a situation where illegal drugs would have been decriminalized this summer under state law, with local governments left to adopt their own policies. This would've happened because the Legislature passed a temporary measure in 2021 setting a misdemeanor penalty for possession but scheduled that law to expire in July.
They passed that earlier legislation after the state Supreme Court in 2021 declared unconstitutional a previous drug possession statute, which included the possibility of a felony penalty. That case was known as State v. Blake and the bill lawmakers passed Tuesday has become known as the "Blake fix."
The Standard's Laurel Demkovich and Jerry Cornfield were both at the Capitol covering all the action throughout the day. You can find their full reporting below.
— By Bill Lucia, Washington State Standard
41 mins ago
House leaders from both parties praise bill's approval
Washington State Standard is part of States Newsroom, a network of news bureaus supported by grants and a coalition of donors as a 501c(3) public charity. Washington State Standard maintains editorial independence. Contact Editor Bill Lucia for questions: info@washingtonstatestandard.com. Follow Washington State Standard on Facebook and Twitter.