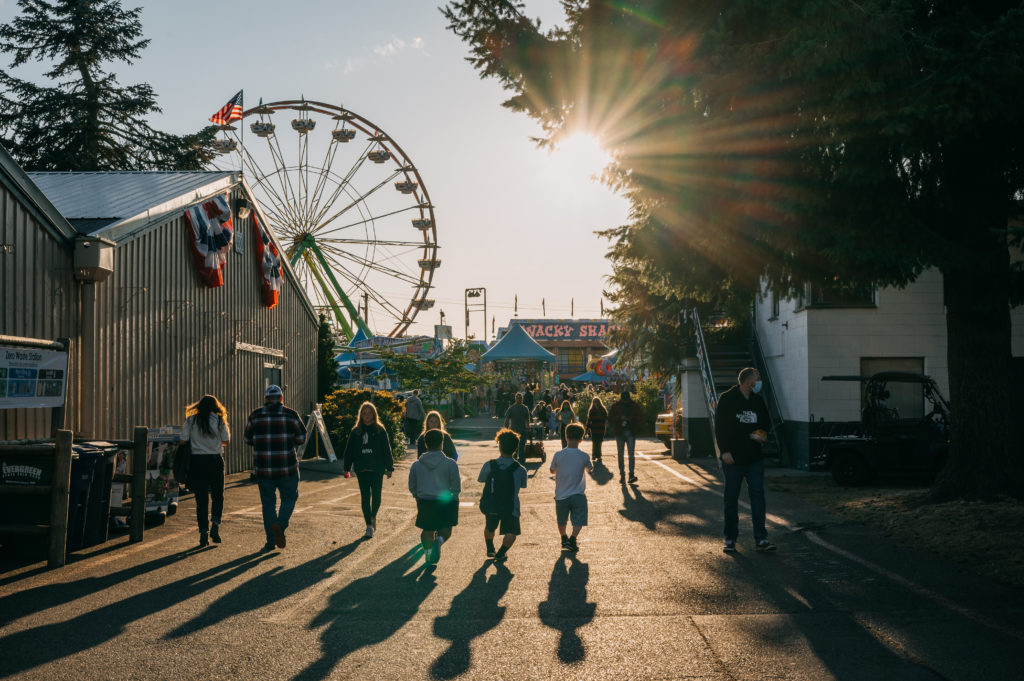 The Evergreen State Fair opens Aug. 24, and here's one way fairgoers can save on parking and gas: take a Community Transit bus there. The bus drops riders off at the West Gate entrance of the fairgrounds in Monroe.
Community Transit service goes to the fairgrounds from Everett on Route 270 (on weekdays) and Route 271 (on weekdays and weekends), and from Gold Bar on Route 271 (on weekdays and weekends).
Riders can use Plan My Trip to plan a bus trip from anywhere in Snohomish County. Or call Customer Care at 425-353-7433 (RIDE) to plan a trip.
Bus schedules are available at communitytransit.org/schedules.
Community Transit points out that riding the bus is less expensive than parking at the fair. Adult fares (ages 19–64) are $2.50, youth 18 and under are free and reduced fares (seniors age 65-plus/Disabled/Medicare/ORCA LIFT) are $1.25 with a reduced fare pass.
The easiest way to ride is to pay with an ORCA card, which also allows a two-hour transfer window. Learn more about ORCA at communitytransit.org/ORCA.
Free parking is als available at park and rides throughout Snohomish County, Community Transit says.For Routes 270 and 271, riders can park at Everett Station or at the Gold Bar, Snohomish or Sultan park and ride lots. Riders will need to walk out to Avenue D to catch the bus outside the Snohomish Park and Ride.
The 2023 Evergreen State Fair runs Aug. 24–29 and Aug. 31– Sept. 4. The fair will be closed on Wednesday, Aug. 30. You can learn more about the fair schedule, admissions and more here.
For more information on taking the bus to the fair, visit communitytransit.org/fair.