Located at 610 5th Ave. S.  in downtown Edmonds, Il Viale Espresso Bar and Bar Americano bills itself as "an Italian Espresso Bar by Day and Italian Cocktail Bar by Night". They serve espresso drinks, nitro cold brew and granitas with the beans coming from Camber Coffee in Bellingham and the pastries from Rila Bakery in Lynnwood.
Starting July 31, they will be serving coffee and pastries from 7 a.m. to 2 p.m. Please note that they do not have Wi-Fi and they do not allow laptops — so it's not the place to park yourself for work. From 4 p.m. to 1 a.m. they will transform into "A cocktail bar that hits all the notes as if you are jumping into a bottle of Fernet Branca. With an Espresso Martini & Fernet on draft and a strong list of Italian wines."
The bar officially opened its doors July 31.
The Edmonds Waterfront Center (220 Railroad Ave.) is having a "Toast of Edmonds" celebration on Sunday, Aug. 27. It's a fundraiser that will help support the waterfront center's Community Cafe Program, which assists food-insecure seniors with a daily meal and creates social connections. There are several ticket options:
1) VIP experience ($75), from 3-3:45 p.m., kicks off the festivities and is led by Niles Peacock of Niles Peacock Kitchen and Bar. This is a hands-on private class where you will learn the art of crafting two unique cocktails. The VIP ticket will have you mixing and mingling, enjoying some delicious nibbles, receiving a special gift and enjoying early access to the main event!
2) Main Event Toast of Edmonds ($45), from 4-7 p.m. ($45). Nine mini cocktails curated by the finest local restaurants and bars. Savor delicious bites while enjoying the wonderful view.
Please note that this event is exclusively for individual 21 years and older. Proper I.D. will be required. Convenient parking options are available at the Edmonds Waterfront Center, the pier parking lot located just a half block south or street parking nearby. A free shuttle service will transport guests from the Grace Lutheran Church parking lot.
Purchase tickets here.
Molly Moon's has opened its newest and 10th location in Edmonds at 558 Main St. They are open daily from noon to 11 p.m. They try to use local ingredients for their premium flavors and make their waffle cones in-house. If you are a vanilla/chocolate person, their ice cream will be delightful. However, if your palate is more adventurous, they entertain a wide variety of adventurous flavors and feature seasonal ones such as Cherry Chunk and Strawberry Lemonade Sorbet. Insider Tip: I understand that the cost of a basic ice cream cone is relatively expensive. (You can purchase a half gallon of grocery store ice cream for the cost of one scoop!)
If you are a PCC member, you can get a free waffle cone or topping with the purchase of one scoop of ice cream. It's part of the PCC Partner Program.
Perrinville Brick Oven Pizza — located on the Edmonds-Lynnwood border — is a lively neighborhood pizza joint. They are located just behind the Hook (owned by the same folks) and are open Tuesday-Sunday from 4-10 p.m. for takeout as well as on-site dining. It took them almost two years to open due to permitting issues, and I am glad that we have another pizza place in town. Competition is good for everyone! After a busy work week I decided to get last-minute takeout even though I usually encourage everyone to eat at the restaurant — especially because pizza can suffer from traveling in a cardboard pizza box. They have outside dining as well as a nice inside space. The menu offers six salads ranging in price from $8 to $14 that can easily feed two or three people as a starter. They have wine, beer and sodas for drinks.
The main event is the thin-crust pizza that comes out of a beautiful circular oven. They feature 16 different 10-inch specialty pizzas and offer traditional, cauliflower and gluten-free crusts ranging in price from $14.95 to $17.95. You can build your own starting at $11.95, and that includes sauce. Add cheese for $1.75, meats for $1.75, and veggies for $1.50. They have an overwhelming number of choices for toppings, so there is something to suit everyone's tastes.
We enjoyed the #4 Perrinville Chicken Pesto ($15.95) with pesto sauce, mozzarella, chicken, red onions and mushrooms. We also had the #6 Prosciutto Arugula with house red sauce, mozzarella, prosciutto, arugula, tomatoes and parmesan cheese. I added artichokes too! We had their traditional housemade crust, which is made fresh every day using a starter dough from the day before. The pizza was well baked and had a sufficient amount of toppings. There was also a good chew on the crust, and the pizza was not greasy — both important factors for me. I live about 10 minutes from this location, and the pizza made it home without getting soggy too.
Please check them out when you want to enjoy a quick dinner. I called ahead and my pizza was ready when I arrived! Makes getting dinner on the table easy as pizza pie.
Address: 7528 Olympic View Dr. Ste 103, Edmonds
Phone: 425-835-0670
— By Deborah Binder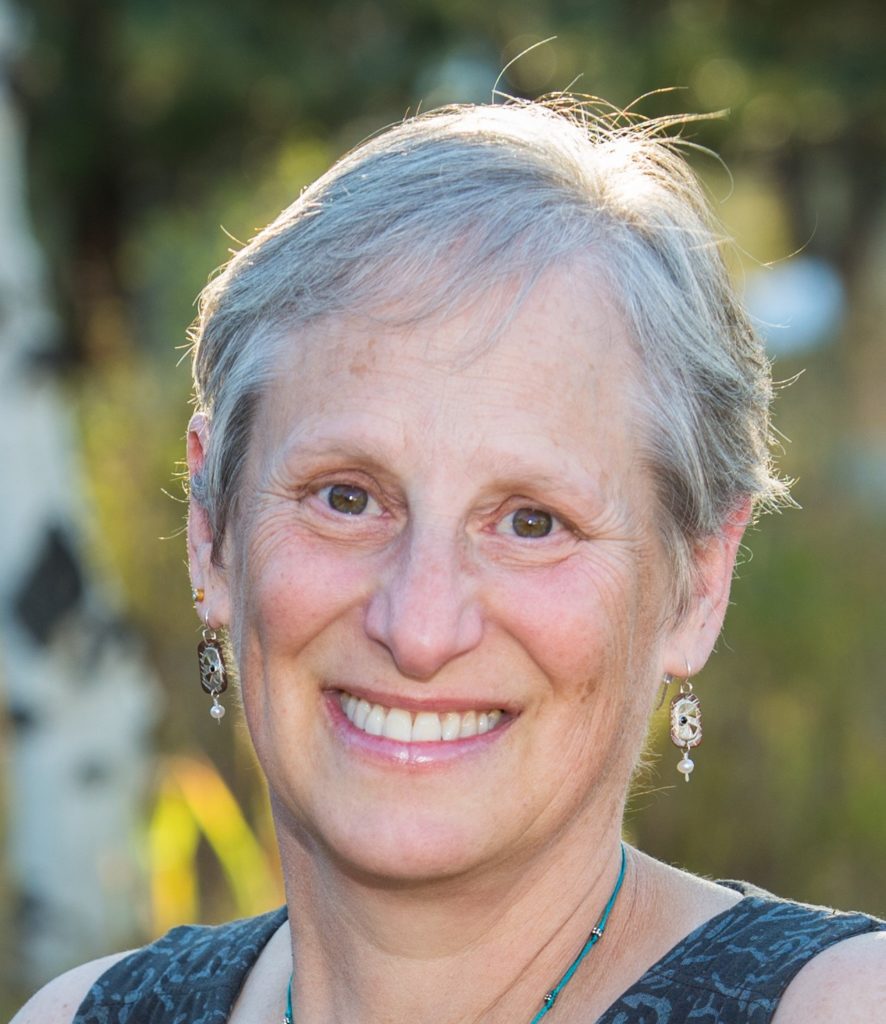 Deborah Binder lives in Edmonds with her family. She is "dancing with N.E.D." (no evidence of disease) after being diagnosed with ovarian cancer in 2009. She is a foodie who loves to cook from scratch and share her experiments with her family and friends. She attended culinary school on the East Coast and freelances around town for local chefs. Her current interest in food is learning to eat for health and wellness, while at the same time enjoying the pleasures of the table. As Julia Child once said, "Everything in moderation including butter." Deborah can be contacted at jaideborah@yahoo.com.