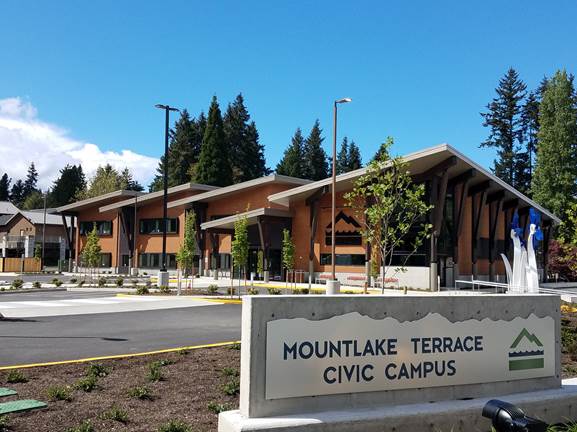 Among agenda items for the Mountlake Terrace City Council's Thursday, Sept. 14 work/study session is a review of the City Council Protocol Manual.
Following a discussion at the council's annual retreat last May, the city manager introduced a potential protocol manual to document accepted and expected practices. The manual is meant to centralize information on common issues and to assist the council and staff by clarifying expectations.
Also proposed is to change the city council's business and work sessions to the same evening each week. The council currently holds business meetings the first and third Mondays, with work/study sessions on the preceding Thursday. This change would give staff time to make requested revisions to ordinances, resolutions and motions before the council adopts them.
Other items scheduled for review Thursday night include the annexation of 0.38 acres on 240th Street Southwest and 48th Avenue West, the vacation of right of way on 236th Street Southwest and a resolution to surplus two city vehicles.
The meeting will begin at 7 p.m. in Mountlake Terrace City Hall, 23204 58th Ave. W., Mountlake Terrace. To attend the meeting online, visit zoom.us/join and enter meeting ID 874 4852 6704 and passcode 98043.
To listen via telephone, call 1-253-215-8782 and enter the same meeting ID and passcode.
You also can view livestreamed meetings and past video recordings at www.youtube.com/cityofmlt.
You can see the complete agenda here.