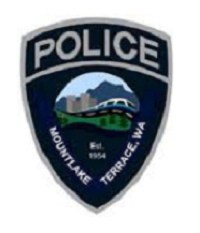 March 31
21600 block 60th Avenue West: An apartment resident reported that three packages were stolen from her front door after they had been delivered by Amazon. Total value of the stolen items was $116.
24000 block Van Ry Boulevard: Police were called to a verbal domestic dispute between a husband and wife. Domestic violence pamphlets were provided.
April 1
214000 block 48th Avenue West: A man stated that someone stole around $4,000 worth of tools from the bed of his truck. The victim wasn't sure if the truck cover was locked at the time of the theft.
5500 block 244th Street Southwest: A man said his vehicle was broken into while it was parked inside a parking garage. Both driver-side windows were damaged, and vehicle registration and insurance along with a multitool were stolen.
4000 block 228th Place West: Police supplied domestic violence pamphlets to all members of a family involved in a verbal domestic dispute.
24000 block Van Ry Boulevard: Staff at the Studio 6 Hotel requested that police issue trespass notices to three guests who were found with drug paraphernalia when they were late checking out of their room.
21900 block Highway 99: A casino employee asked police to issue a trespass notice to a male customer who was being verbally abusive to employees and other customers.
21600 block 66th Avenue West: A man was arrested for DUI after police observed him driving his vehicle erratically and stopped him, observing an odor of intoxicants.
April 2
4100 block 236th Street Southwest: Multiple vehicle prowls were reported in or near the same apartment complex. A man said that his work vehicle had been broken into at some point overnight. The rear passenger window had been smashed out and his work bag and a chlorine kit, valued at $700, were stolen. Another man said power tools were stolen out of his work vehicle, which had a broken front driver's-side window. And a radar detector and a portable massager were taken from another truck.
April 3
23400 block Lakeview Drive: Police responded to a report of a male who said he had been robbed at gunpoint by two other males, who also kicked and punched him repeatedly. The victim – a Shoreline resident — said he was in a vehicle with his ex-girlfriend and her friend at the Lake Ballinger boat ramp when a male pulled him out of the car and put what he believed to be a gun to his head. A second male also appeared with a gun and both began beating the victim. The vehicle then left the scene with the two males and females. The Items stolen included about $200 in cash, an iPhone and the victim's backpack.
5900 block 212th Street Southwest: Police provided a family with domestic violence pamphlets after a verbal domestic dispute.
6200 block St. Albion Way: A woman reported to police that her husband had gone out to his car and discovered it had been stolen overnight. Police found shattered glass on the ground in the space where the vehicle had been parked.
21900 block 64th Avenue West: Police responded to a report of a vehicle that had crashed into a cannabis shop around 1:25 a.m. Video footage showed the vehicle colliding with the building at a high rate of speed, after which four subjects exited the vehicle and unsuccessfully attempted to enter the shop. The suspects, all wearing dark clothing, hats, masks and hoods, fled northbound on foot. The vehicle they were driving was determined to be stolen out of Seattle. Damage to the building was estimated at $10,000.
April 4
23100 block 44th Avenue West: Police were called to a verbal domestic  dispute in which a woman reported that her husband had been yelling at her. Both parties were provided with domestic violence pamphlets.
21400 block 50th Avenue West: A man called 911 to report that he had shot himself in the leg. Police responding to the incident forced entry into the home after learning the man was unable to let them in due to his injury. The man said he was loading the weapon when it discharged, striking his leg. He was transported for medical treatment of his injury.
April 6
21800 block 66th Avenue West: A woman was arrested for fourth-degree domestic violence assault and third-degree domestic violence malicious mischief after she allegedly pushed her children and damaged furniture and other items during an argument.
6100 block St. Albion Way: An apartment complex employee reported several buildings had been vandalized overnight, with windows and outdoor lights broken and a wall damaged. The cost of damages was estimated at $4,150. A fire extinguisher valued at $65 was also stolen. A similar act of vandalism had occurred at the apartment complex a few days prior.
April 7
5500 block 238th Street Southwest: A passerby called 911 expressing concern after seeing a man wearing a tactical vest and combat boots walking around the outside of a mosque. In speaking with mosque elders, police learned that the man was hired by the mosque to provide security outside during the month of Ramadan.
21500 block 60th Avenue West: A business employee called to report that windows were broken out of the cab of a company-owned excavator overnight. The damage was estimated at $5,000.
23600 Lakeview Drive: Police responding to a report of man beating a goose at Ballinger Park contacted the suspect, who said he was defending himself against an aggressive bird. The 28-year-old man admitted killing the goose with a stick. He then put the dead bird in a plastic bag and admitted he had plans to eat it. The suspect could not produce a license to hunt, and police noted that geese hunting is not in season. A witness who reported observing the incident told police that the man was feeding the goose when he picked up a stick and clubbed it, bagged the bird and put it in his trunk. The witness also said the suspect wasn't defending himself. The man was informed he would be receiving a citation in the mail.
April 8
22800 block 44th Avenue West: Police were dispatched to a report of a man in a grocery store parking lot slumped over in his vehicle with aluminum foil and a pill on his lap. Upon arrival, police observed the man exit the vehicle and enter the grocery store and also observed the foil and pill in the vehicle. Because the man already had two drug diversions on his record, probable cause was established to charge him with possession of a controlled substance. The vehicle was impounded pending a search warrant, and the man was released to the custody of his father.
7200 block 228th Street Southwest: Police pulled over a vehicle after it was observed speeding and being driven erratically. After smelling a strong odor of intoxicants on the driver and conducting a field sobriety test, police arrested the driver for DUI.
April 9
4500 block 221st Place Southwest: A man called to report his vehicle had been prowled on March 15. The victim said the vehicle was unlocked on the night of the prowl and $205 worth of items were stolen from it.
5100 block 230th Street Southwest: Police were dispatched to a verbal domestic disturbance between a husband and wife who are separated but still living together. Both parties received domestic violence pamphlets.