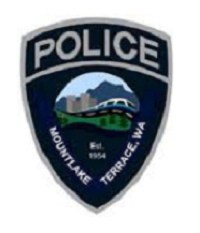 March 10
21700 block 51st Place West: A man was arrested for first-degree criminal trespass after he entered the backyard of his neighbor's home during a dispute.
4400 block 212th Street Southwest: A woman was arrested for fourth-degree domestic violence assault after she struck her boyfriend in the face, leaving a red abrasion on his neck and cheek.
March 11
24000 block Van Ry Boulevard: Police who stopped a vehicle for various traffic offenses determined that the woman driver had a misdemeanor warrant for third-degree theft out of Marysville. She was arrested and transported to the Marysville jail for booking.
6000 block Albion Way: A man reported that he parked his car outside an apartment complex and when he went out to the car the next day he noticed it was stolen.
March 12
22800 block 48th Avenue West: A man said that the catalytic converter was stolen from his 2005 Toyota RAV4 at some point in the past four days while it was parked outside his home. The repair cost was estimated at $2,500.
4500 block 224th Place Southwest: A man reported that mail had been stolen from his unlocked mailbox.
March 13
5400 block 234th Street Southwest: A man noticed a large hole in the back windshield of a vehicle he was watching for a friend, who is out of the country. It did not appear that anything was taken from the vehicle and police are uncertain how the damage was caused.
21400 block 48th Avenue West: Police responding to a report of a verbal domestic violence dispute provided domestic violence pamphlets to a couple who were arguing over their marriage.
4700 block 228th Street Southwest: The director of the Concern for Neighbors Food Bank reported that someone had cut the catalytic converter off the food bank's delivery van.
4400 block 212th Street Southwest: A man said that he woke up to a noise and saw another man throwing his bicycle off the second-floor apartment balcony. When he went downstairs to investigate, both the suspect and the bike were gone. Police found the bicycle nearby. It sustained rear wheel damage estimated at $20.
March 14
21500 block 48th Avenue West: A woman called to report that her brother's vehicle was stolen at some point during the past two days. The woman said she had been taking care of the vehicle while her brother was out of the country and it has been parked in the parking lot of her apartment complex for about two months.
21900 block 66th Avenue West: A store owner told police that a man purchased a bottle of aloe grape vape. When he was told his credit card was partially declined and he owed more money for the purchase, the man said he would get cash from his car. Instead, the suspect drove off without paying. The total amount unpaid was $15.76.
21400 block 48th Avenue West: Police arrested a man after a woman reported that he showed up at her home in violation of an anti-harassment no-contact order.
3800 block 223rd Street Southwest: A woman told police that her vehicle was stolen after she left it running for five minutes to warm it up.
March 15
6300 Saint Albion Way: A man said that when he went outside to retrieve his backpack from his car, he observed the vehicle in the street, then watched someone drive off in it. In addition to his backpack, the vehicle contained his personal laptop, work laptop and charging accessories.
March 16
21200 block 52nd Avenue West: Police were dispatched to a report of a man causing a disturbance at a construction worksite. The construction superintendent said a man living in a tent had been yelling at construction workers, and the superintendent requested that police trespass the man from the property. The man was told he had two hours to pack up and leave or risk being arrested.
6600 block 220th Street Southwest: Police were called to Jackson's Food Store after a man who was getting gas allegedly drove off with the gas station fuel hose still attached to the vehicle. The store manager told police that the suspect nearly hit several parked cars and a pedestrian while speeding out of the parking lot. Damage to the gas pump was estimated at $1,500.
4500 block 221st Place Southwest: A woman reported that someone stole items out of her unlocked Chevy Silverado while it was parked outside her home. Stolen were her mailbox key and keychain, her vehicle registration and miscellaneous contents from her glove box.
5200 block 238th Street Southwest: A man told police that when he went to visit his mother's house, he noticed that someone had attempted to break into the front door. Damage to the door frame was reported but entry wasn't gained.
22000 block 36th Avenue West: Police responded to a report of suspicious circumstances after a man said another man knocked on his door and now was sitting on the corner. Police said the man smelled slightly of liquor and told police he had walked to the location from Kirkland. He also reported he was attempting to evade vehicles that were appearing to follow him. A name check of the suspect revealed he had a warrant out of Lynnwood, and he was transferred to the custody of Lynnwood police.
6600 block 220th Street Southwest: An employee reported that four company vehicles parked in the rear parking lot of a business had their windows broken out and contents stolen overnight. Repairs to all four vehicles was estimated to cost $3,500. Stolen items included a vacuum, various tools, cleaning supplies and a compressor.