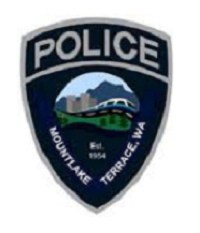 Feb. 17
23100 block 56th Avenue West: A man was arrested for DUI and driving with a suspended license after police observed him driving his vehicle erratically. After pulling the driver over, police reported a strong odor of marijuana coming from the vehicle. A woman passenger stated the driver had smoked marijuana prior to leaving his home in Mukilteo. The driver declined to perform field sobriety tests, so he was transported to Snohomish County Jail where a blood draw was conducted after police received a warrant.
4800 block 236th Street Southwest: Police called to investigate a two-vehicle collision arrested the driver for DUI.
22800 block Lakeview Drive: A man reported that the right rear door of his work vehicle was pried, damaging the door, while it was parked in his apartment parking lot. In addition, the driver's side door lock was pried and the door lock no longer functions.
24300 block 58th Place West: A man told police his vehicle was broken into while it was parked outside his home. Police noted that the passenger-side front window was broken, with a large rock found on the vehicle's floorboard. The victim reported a backpack and three pairs of shoes were stolen.
22800 block 53rd Avenue West: Police responded to a report of a verbal argument between husband and wife.
Feb. 18
21700 block Highway 99: Police investigated a report of a woman who said she was assaulted by her employer and a co-worker at an espresso stand, but after interviewing all involved determined that no crime occurred.
22800 block 53rd Avenue West: A man reported fraud after a check he was issued for work he performed was identified as stolen by the check-cashing company .
Feb. 19
4700 block 216th Street Southwest: A woman called police to report her ex-boyfriend was stalking her. Police were unable to establish probable cause that a crime occurred but did provide information to the victim about how to obtain a no-contact order.
5200 block 218th Street Southwest: A man said that he was cleaning out his nephew's vehicle after it had been stolen and discovered a loaded firearm behind the rear seats. Police attempted to call the registered owner of the gun but the number was no longer valid. The firearm was entered into evidence as stolen.
21200 block 52nd Avenue West: Police responding to a report of a vehicle left in a convenience store parking lot determined that it was reported as stolen. The registered owner was contacted to retrieve the vehicle.
Feb. 20
223000 block 48th Avenue West: A man reported that someone shot a BB gun at his vehicle, breaking the rear driver-side window. The cost to repair the damage was estimated at $500.
Feb. 21
23600 block Lakeview Drive: A man was issued a citation for DUI after he was involved in a head-on collision. Police responding to the scene found an open can of beer in the driver's vehicle and noted his speech was slurred. The driver was transported to Harborview Medical Center for treatment of injuries received in the crash, and his blood was also drawn for testing. The driver of the vehicle that was struck told police that the other driver was driving northbound on Lakeview Drive when he lost control and swerved into the oncoming lane, hitting his vehicle – which was headed southbound — and forcing it through a fence and down an embankment. The driver of the vehicle that was struck received treatment from first responders at the scene.
Feb. 22
21700 block 56th Avenue West: Two work trucks were damaged overnight after someone cut a hole through a chain-link fence to access them and pried open the side panel doors of both vehicles. While it didn't appear anything inside the trucks was stolen, total damage to both trucks was estimate at $7,000.
4700 block 216th Street Southwest: A man said his 1991 Honda Accord was stolen while it was parked on the street.
2330 block 56th Avenue West: A trailer was reported stolen from the parking lot of a church. The trailer contained a generator valued at $1,300, miscellaneous extension cords valued at $200 and a canopy worth $50.
5500 block 234th Street Southwest: Police responding to an alarm trip at a business discovered the front window had been damaged. Video surveillance footage obtained later showed two males entering the building around 4 a.m. through the broken window and searching through a desk. The business owner reported that $100 in cash had been taken from an open drawer as well as a jacket valued at $50.
Feb. 23
21800 block 66th Avenue West: A woman told police that someone had slashed all four tires on her Ford Fusion, causing $925 in damage.
6300 block Saint Albion Way: A woman said that a package delivered by Amazon to her residence was stolen from her porch. The stolen item was valued at $130.
Feb. 24
22800 block Lakeview Drive: Police responding to a report of suspicious circumstances involving a vehicle in an apartment parking lot found a man and a woman slumped over inside the vehicle. Police arrested the man on a warrant for physical control of a vehicle and transported him to Snohomish County Jail.
A 14-year-old student at Mountlake Terrace High School reported being harassed and threatened in person and online by her ex-boyfriend and a group of his friends.