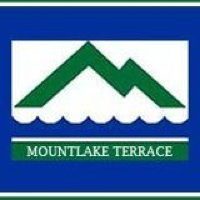 The city has issued a request for proposals seeking nonprofit organizations to partner with the city to help Mountlake Terrace residents with meal delivery and/or paying unmet bills. The deadline to apply is 4 p.m. on Friday, July 31, 2020.
Earlier this month the Mountlake Terrace City Council approved the use of federal CARES Act funds for programs to assist the community during the COVID-19 pandemic. The council has authorized a program for nonprofit groups to contract with the city for two purposes: (1) meal delivery from food banks and grab-and-go meal programs to homebound Mountlake Terrace residents; and (2) grants to Mountlake Terrace residents to pay unmet bills.
The city's request for proposals to provide these services is now online. The intent of the program is for the city to contract with one or more nonprofits for each service.
The RFP can be found on the city's website at: www.cityofmlt.com/Bids.aspx?BidID=25 If your nonprofit is interested and able to help, please provide a proposal as outlined in the RFP by 4 p.m. on Friday, July 31. For information on the program, contact City Manager Scott Hugill at 425-744-6208 or cityhall@ci.mlt.wa.us.