At its Monday business meeting, the Mountlake Terrace City Council approved the annexation of an unincorporated property, among other items, but hit a snag with the protocol manual.
At last Thursday's study session, the council made changes to the City Council Protocol Manual, a centralized information source for guidance on business conduct business and interactions between council and staff. Verbiage was clarified, and the length of the meetings was changed from two hours to three. The logic is that if a meeting goes beyond 10 p.m., it should be continued later.
The council also agreed on adjusting the time given for public comment. When there are 20 or more people, comment time would be reduced from five minutes  to three minutes. The council can also reduce the time further if need be.
Further, the manual sets the day and time of the meetings to Thursdays at 7 p.m. This change relieves potential scheduling conflicts, such as the planning commission's Monday meetings. This is where the council hit a roadblock
Councilmember Sonmore proposed moving the City Council Protocol Manual from the council consent calendar, where it had been scheduled to be approved Monday, to a future meeting. She stated it was not because she opposed the manual, but because she feels it requires more discussion. 
"If we were to pass this in the consent calendar, we automatically change the times of our meeting, and it should have been a separate agenda item," Sonmore said. "It should have been talked about more and more transparent."
Also among her concerns were attendance via video stream and absences. Sonmore said that years ago, a member was absent from meetings for months. Since there were no guidelines, some absences were not excused, and the current draft of the manual does not address this topic.
Sonmore also asked for clarity on how often and under what conditions a councilmember could attend meetings remotely.
Sonmore said that in-person meetings are valuable because they encourage verbal, back-and-forth communication.
"The things that we've been doing all along have changed, and to me, it's not helpful, and I'd like to see and have us talk about it in different ways," she said.
Councilmember Rory Paine-Donovan said that although he was comfortable removing certain items from the manual for further review, he was comfortable approving the document at the meeting.
"I don't feel that this is new in my mind or under-considered," Paine-Donovan said.
Councilmember Erin Murray said that having one day a week reserved for meetings rather than two would help her schedule school events with her children. Also, having a standardized day would add clarity to the calendar.
Murray explained that staff would have a whole week to review a topic rather than three or four days before voting. Further, it would allow the city to better communicate with the public before casting their vote.
"For me, it felt like a value add that would be helpful," Murray said. "Having our meetings on a consistent day and having a little bit longer lead time between those two things."
Sonmore questioned why the council was changing something that had worked for 70 years, to which Murray responded that it hadn't been working and that moving days would help staff.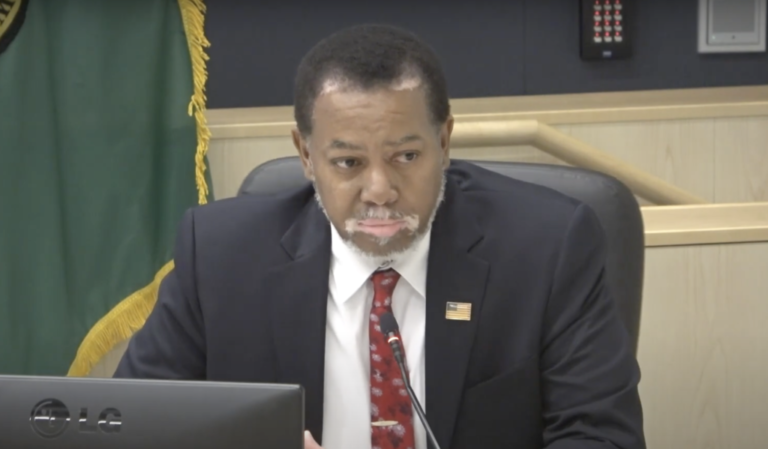 Councilmember Steve Woodard said, "Keeping in mind that historically speaking, it has never benefited people like me to say, 'Well, that's how we've always done it,' I was open to hearing this change."
Woodard said that "everything we did during COVID is now being paired with everything we were doing pre-COVID. Just do it all post-COVID."
The council all agreed on the importance of providing  more time for research regarding topics the council is considering, but also the value of keeping the public properly informed and in a timely fashion.
City attorney Hillary Evans advised the council to revise the document in order to avoid having to repeal for changes in the future. In the end, the council agreed to move the City Council Protocol Manual from the consent calendar and discuss it during its  Sept. 28 work/study session.
In other business Monday, the council held a public hearing and approved a Notice of Intent to Annex 4713 240th St. S.W.
The property to be annexed is located on the eastern side of the Gateway Neighborhood. Annexation will allow the homeowners to replace their outdated septic system with plumbing that connects to the city's sewer system. After annexation, the 0.38-acre property will no longer be an Unincorporated Snohomish Island and will be subject to city taxes.
No public statements were presented to the council regarding the annexation.  
In addition, Councilmember Woodard read the proclamation declaring Sept. 17-23, 2023, U.S. Constitution Week. Woodard said his time spent as a teacher in Spain gave him an appreciation of the U.S. Constitution.
Councilmember Paine-Donovan gave his first proclamation as a city councilmember, declaring Sept. 19, 2023, as Voter Registration Day. Paine-Donovan recognized the strength of Washington State's voter registration and voting systems.
A representative from the Daughters of the American Revolution, was present to receive the proclamations.
There were two public comments during the session. One resident brought up concerns about the lighted crosswalk outside the library. She stated that the crosswalk was dangerous during the daytime and asked the council to improve safety. Another resident complained about noise at Calgary Church. On Wednesday nights at 8 p.m., parents are honking horns when picking up their children and are creating a disturbance, she said.
The council is scheduled to meet at 7 p.m. Thursday, Sept. 28, at Mountlake Terrace City Hall, 23204 58th Ave. W. The meeting will also be available to view via Zoom: Go to https://zoom.us/join and enter meeting ID 831 2890 8101 and passcode 98043. 
To listen via telephone, call 1-253-215-8782 and enter the same meeting ID and passcode.You also can view live-streamed meetings and past video recordings on YouTube at www.youtube.com/cityofmlt.
— By Rick Sinnett