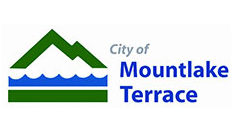 The Mountlake Terrace City Council at its Thursday, Feb. 16, work session is scheduled to review a resolution calling for a special election concerning the annexation of the city into the South County Regional Fire Authority.
The council voted at its Jan. 12 meeting to bring the annexation vote before voters. The measure is expected to be placed before voters April 25.
Additionally, the council is set to discuss a new city passport program as well as adding additional staffing in Mountlake Terrace's Finance Department.
An executive session will be held at the beginning of the meeting to discuss city manager candidates. This portion of the meeting will be closed to the public.
The meeting will begin at 7 p.m. at Mountlake Terrace City Hall, 23204 58th Ave. W., Mountlake Terrace. To attend a meeting online, go to https://zoom.us/join and enter meeting ID 831 2890 8101 and passcode 98043.
To listen via telephone, call 1-253-215-8782 and enter the same meeting ID and passcode.
You also can view livestreamed meetings and past video recordings at www.youtube.com/cityofmlt.
You can see the complete agenda here.