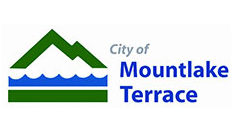 The Mountlake Terrace City Council at its Tuesday, Jan. 3, business meeting is set to discuss how it will spend the remainder of its American Rescue Plan Act (ARPA) funds the city was allocated.
The council has been discussing various spending options and still has roughly $4.6 million of the original $5.9 million in ARPA funds to spend. Councilmembers have until the end of 2024 to decide how they will use the money.
In other business, the council is scheduled to receive a presentation on future fire services for the city. A council committee has been researching whether the city is interested in pursuing possible annexation into the South County Fire regional fire authority, which now provides fire services under contract with Mountlake Terrace. The council will also receive a city manager's report and review applications for the Position 3 council seat left vacant by the resignation of Councilmember Doug McCardle..
The council will meet at 7 p.m. in the council chambers at 23204 58th Ave. W. in Mountlake Terrace. For those who want to attend remotely, go to https://zoom.us/join and enter meeting ID 822 9309 9641 and passcode 121922. Or you can watch the meeting live — as well as recordings of past meetings — at www.youtube.com/cityofmlt.
View the complete agenda here.