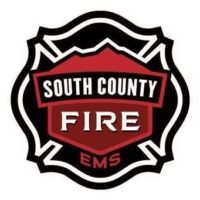 Brier residents are invited to learn more about annexation to South Snohomish County Fire & Rescue Regional Fire Authority (South County Fire) at a question-and-answer session at 7 p.m. Tuesday, April 18, at the Brier Fire Station, 21206 Poplar Way.
Brier voters are being asked to consider annexation into South County Fire in a special election on April 25. Annexation would maintain the level and quality of fire and emergency medical services (EMS) and allow the city to retain revenue to fund other city services and remain financially solvent.
The city's contract with South County Fire is expiring and cannot be renewed without a substantial cost increase. The contract was signed almost 20 years ago when emergency costs and 911 calls were much lower. By law, the fire authority must charge the city the same rate South County Fire property owners pay.
Brier hired an independent consultant to review the financial impacts of funding fire, EMS, police and other city services. The report by BERK Consulting found that the city's general fund would be depleted by the end of 2026 if the status quo is maintained. The report looked at several options – including forming a stand-alone fire department– and found that annexing to South County Fire is most cost-effective and would allow the city to remain financially solvent.
If annexation was in effect today, the owner of a 2,000-square-foot house with an assessed value of $950,000 would pay South County Fire $1,045. The city's EMS levy would be eliminated, making the next increase $915.96 ($76.33 a month).
Learn more about annexation
South County Fire provides fire and emergency medical services to nearly 300,000 residents of Brier, Edmonds, Lynnwood, Mill Creek, Mountlake Terrace and unincorporated southwest Snohomish County.