I Wonder
by Essea White
Illustrated by Lois Dahl
Recommended for ages 2 – 6
I wonder . . . if you love to use your imagination. I wonder . . . if you sometimes think silly things. I wonder . . . if considering new ideas leads you to more creative thinking. Here's a book that encourages young readers to giggle, grin, laugh, start reading and imagine.
Such wonderful, lively animals populate this whole world of wonder. What if you could giggle and tell your own story suggested from an idea? What fun to share your new ideas with people you're reading your book with. Now you're sharing ideas and fun. This book doubles as both a picture book and a first reader too.
The talented author has suggested such delightful scenarios that truly appeal to the young — and the young at heart. The gifted illustrator matches wits, delivering such clever and eye-popping pictures with amazing detail. Each time you look through this book you'll notice new features that add to the joy of the story telling. Beyond the visual, these illustrations suggest the other senses as well, including the sounds of nature, the smells, the touch of objects animals are handling, even the taste of some of the foods.
This book is made for sharing, but is also engaging for children to busily look through over and over again on their own.
Author Essea White has a passion for writing, photography, puppetry and birding. I Wonder is her debut children's book. "We each carry memories, special moments with children that leave deep impressions," she said. "The ones I carry are often related to my children's creativity, thoughts, joys and perspectives at various ages. I write books that touch a child's imagination and at the same time create conversations with the adults in their lives."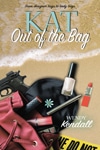 — By Wendy Kendall
Wendy Kendall is an author with The Wild Rose Press. Her mysteries include Kat Out of the Bag and the prequel Purse-Stachio Makes A Splash. Her newest ebook is Snow Kiss Cookies To Die For.'