Welcome to the newest monthly column for My Edmonds News, MLTnews and Lynnwood Today. "The Local Music Scene" will highlight local music and our fantastic local musicians. Support your local artists and venues!
Here are my top picks for February's can't-miss music events. Please email if you want to add upcoming shows featuring local artists or local venues.
Feb. 8
Crooner John Pinetree will be at the Aurora Borealis in Shoreline. This is an all-ages show with John Pinetree and the Yellin' Degenerates and there's no cover. A mix of reimagined favorites blending jazz, blues, funk, soul and Americana.
Feb. 17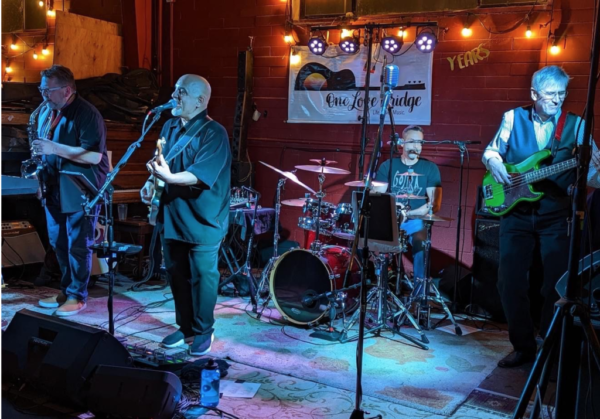 Favorite One Love Bridge — featuring Alan Hardwick, Rico Valenzuela, Mark Pendolino and Gary Sparling — will play Friday, Feb. 17 at 192 Brewing in the Kenmore area. Plenty of room to dance and enjoy their upbeat music in a fun and spacious venue. To keep up to date on One Love Bridge shows, click here.
Feb. 25:
Award-winning songwriter Kellee Bradley will be one of the many featured artists at the Feb. 25 GeorgeFest to honor the late, great George Harrison and raise money for the Historic Everett Theatre. Over 25 Northwest musicians will take the stage to honor Harrison and benefit the 122-year-old theatre in the heart of downtown Everett, on what would have been George's 80th birthday.Bands include Apple Jam, The Nowhere Men, Wings-n-Things, Petty Thief, Wasted on the Way, Kings of Hollywood, Laurel Canyon Legacy, Rockfish and Friends, The Kellee Bradley Band, The trailer Park Kings, Highway 9, and Herding Cats, to name just a few. Tickets are available at www.yourhistoriceveretttheatre.org.
Edmonds Center for the Arts always has a variety of performers coming from all over the world to entertain and delight us. This month's top pick is Dumpstaphunk, featuring Jon Cleary in Take Me to the River LIVE: New Orleans on Feb. 25.  It will be a fun evening of funk-fusion grooving. Tickets available here.
Enjoy the music!
— By Rachel Gardner
Rachel Gardner has a heartfelt appreciation for art in all forms and believes everyone is an artist, some just don't know it yet. A dedicated and involved Edmonds resident, she can often be spotted onstage cracking jokes between sets or in the audience enjoying local live performances. She enjoys being playful with her art and finding unique ways of expression, like forming a boho-grunge-folk ukulele trio with local Edmonds moms.