Girls basketball- District tournament play-in elimination games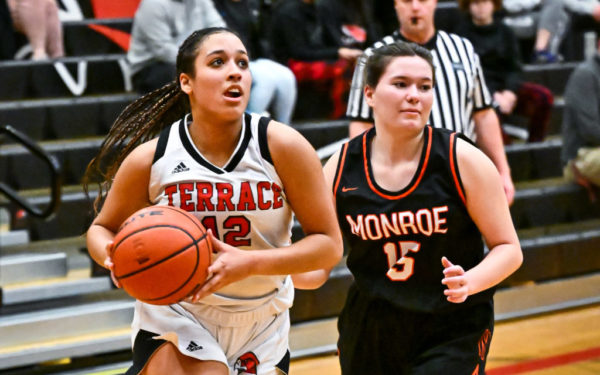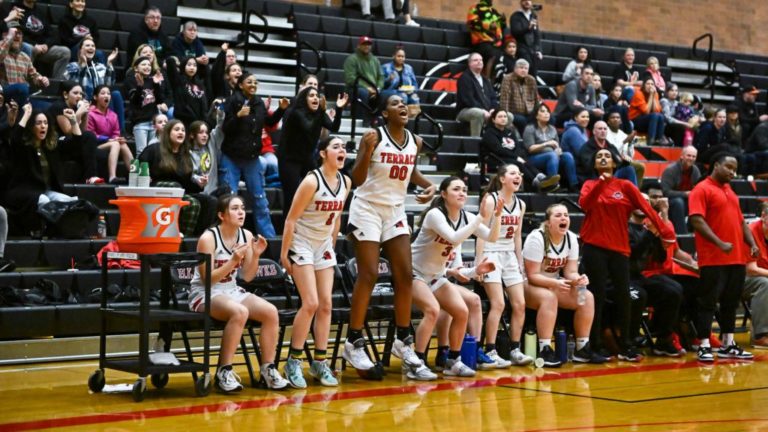 Monroe defeated Mountlake Terrace 56-51
Monroe jumped out to a 21-4 early in the second quarter and then held off a late Mountlake Terrace charge to advance to the District tournament. University of Montana basketball commit Adria Lincoln led the Bearcats with 19 points and was one of four Monroe players with double-digit scoring. Mountlake Terrace senior/ Sacramento State soccer goalkeeper commit Sierra Sonko led the Hawks with 18 points. The Hawks ended their season with an 11-10 overall record. Monroe will enter the double-elimination District tournament as the eighth seed and will next travel to play top-seeded Arlington on Friday night.
Scoring by quarter: Total
Monroe 19-6-19-12 56
Mountlake Terrace 4-15-15-17 51
Monroe scorers:
Adria Lincoln 19, Halle Keller 14, Mya Mercille 11, Brooke Boroughs 10, Kasey Lewis 2
Mountlake Terrace scorers:
Sierra Sonko 18, Maya Davis 15, Mya Sheffield 10, Maile Armstrong 8
Meadowdale defeated Shorecrest 43-27
See full story here.
— Compiled by Steve Willits