It's zucchini time. Yes, that time of the year when gardeners regret planting so many zucchini starts and neighbors do stealth porch drop-offs of their abundant produce. (We've been doing that with our green beans this year.) However, don't despair. Zucchini is a super food. It's so good for you and if you prepare it well it is tasty too. Although zucchini is considered a vegetable, it is botanically classified as a fruit.
Here are 12 evidence-based benefits of zucchini. Zucchini is rich in several vitamins, minerals, and other beneficial plant compounds. In particular, its ample Vitamin A content may support your vision and immune system. Zucchini contains antioxidants. Zucchini is rich in water and fiber, two compounds which can promote healthy digestion by reducing your risk of constipation and symptoms of various gut disorders. Adding zucchini to your diet may aid your vision. That's partly because zucchini is rich in vitamin C and beta-carotene — two nutrients important for eye health. Regular consumption of zucchini may help you lose weight. Because it is rich in water and has a low calorie density which may help you feel full. There are many other benefits, too!
So if you pick up some zucchini from the market or are gifted some from your neighbors, here is a great way to enjoy it. This recipe for Zucchini-Corn Fritters comes from PCC Cooks instructor Shawn Belmont-Treen's five-day kids summer camp that was about fermentation and preserving. It comes together quickly and they are delicious. The fritters reheat very well in a toaster oven or air fryer. They can also be frozen and reheated. If you don't like zucchini, you might just become a convert after eating one of these fritters. Here's to the bounty of the season!
Zucchini-Corn Fritters
Ingredients
3 cups grated zucchini
2 cups corn kernels, cut off the cob (or use frozen corn)
1/2 cup flour
1/4 cup cornmeal
2 eggs, lightly beaten
3 green onions, sliced thin
1 clove garlic, finely minced
1 teaspoon baking powder
1 teaspoon salt
1/2 teaspoon freshly ground black pepper
High-heat cooking oil for frying
Instructions
Toss the grated zucchini with 1/2 teaspoon of salt, then put it in a fine strainer over a bowl for 10 minutes to draw out excess water.
Squeeze the zucchini with your hands, removing as much liquid as possible. Then put it in a new bowl.
To the zucchini, add the remaining ingredients, stirring to fully incorporate.
Pour 1/8-inch of oil into a heavy-bottomed skillet and set over medium heat.
Add 2 to 3 tablespoons of batter to the hot oil and then press down gently with a metal spatula to flatten.
Repeat with the remaining batter, making sure to leave plenty of space in between each fritter.
Cook for 2 to 3 minutes per side.
Drain on a paper towel-lined plate.
Serve immediately with herbed yogurt.
Herbed Yogurt Sauce
Ingredients
1 cup plain Greek yogurt
1 small garlic clove, finely minced
2 tablespoons fresh lemon juice
1/2 teaspoon salt
2 tablespoons minced chives
2 tablespoons mixed chopped herbs (basil, dill, parsley, tarragon, etc.)
Instructions
Mix all ingredients in a small bowl.
Adjust seasoning to taste.
Refrigerate until service.
—  By Deborah Binder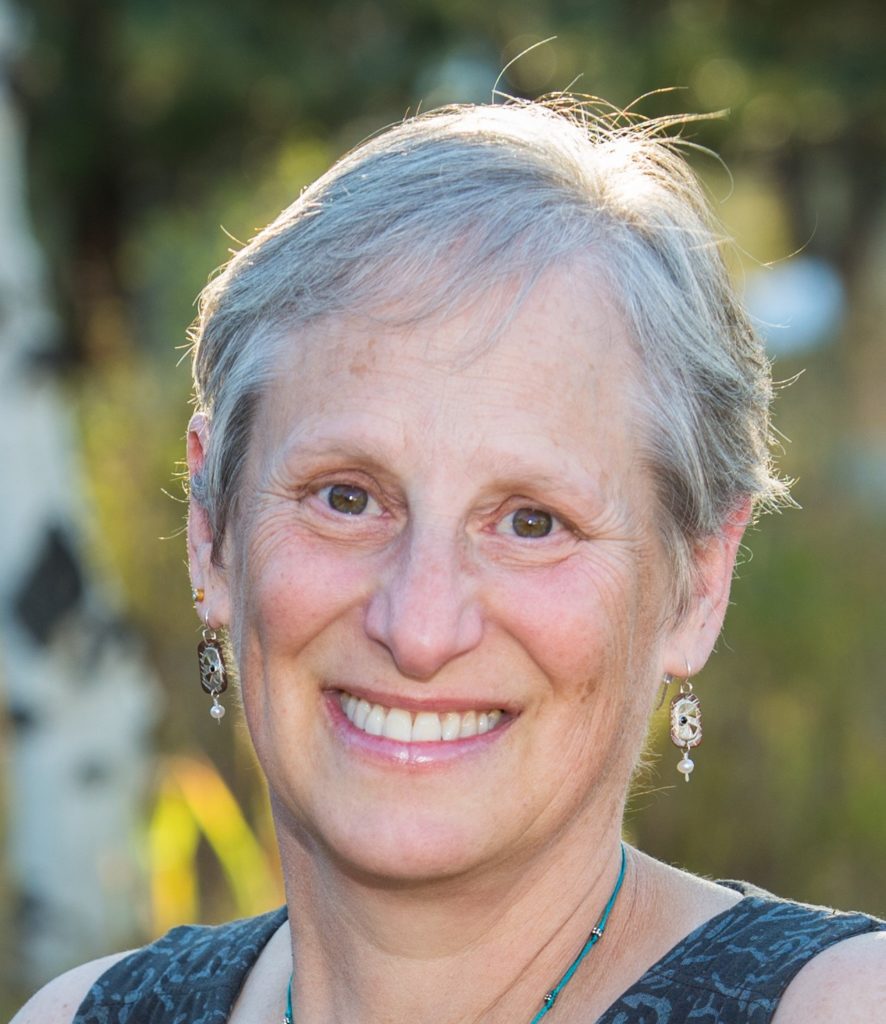 Deborah Binder lives in Edmonds with her family. She is "dancing with N.E.D." (no evidence of disease) after being diagnosed with ovarian cancer in 2009. She is a foodie who loves to cook from scratch and share her experiments with her family and friends. She attended culinary school on the East Coast and freelances around town for local chefs. Her current interest in food is learning to eat for health and wellness, while at the same time enjoying the pleasures of the table. As Julia Child once said, "Everything in moderation including butter." Deborah can be contacted at jaideborah@yahoo.com.