Edmonds Elearning Academy
Karelin Acevedo
Parents' names: Jessica Acevedo and Jose Salinas
Interests: I like singing 
Community Service: I work at a retirement home.
Education Goals: To graduate from high school and go to college.
Career Goals: I would like to be a nurse and, after that, an anesthesiologist.
Edmonds Heights K-12
Maria Lunder
Parents' names: Brigid and Matthew Lunder
GPA: 3.6
Athletics: Archery; Bowhunter Compound
Community Service: Volunteer as youth group counselor/coach at Trinity Lutheran Church.
Employment: Coach/instructor of archery at Next Step Archery
Educational Goals: Complete my AA in nursing at Edmonds College and enroll into a BSN program.
Career Goals: I want to work as a Registered Nurse for a few years and then specialize in labor and delivery. I also want to spend some time as a travel nurse.
Savannah Sorenson
Edmonds-Woodway High
Julie Andres
Parents' names: Karen and Joachim Andres
Clubs & Activities: Edmonds Youth Commission, Warrior Connect, FCCLA
ASB: Executive ASB Historian
Athletics: Varsity tennis (3 years)
Honors: Partial IB, partial running start
Awards: Arts in Action award
Community Service: Invasive Ivy removal at Yost Park; organized Earth Day beach clean ups with the parks department.
Educational Goals: University of Washington class of 2027
Alexander Johnson
Lynnwood High
Ashley Lara
Ha Truong
Parent's name: Thi Nguyen
GPA: 3.1
Athletics: Girls tennis team
Community Service: Altar service and volunteer teaching Vietnamese.
Educational Goals: To learn more and more.
Career Goals: To become a teacher.
Meadowdale High
Nicole Figueroa
Parent's name: Felipe Figueroa
GPA: 3.58
Awards: Student of the Quarter
Significant School Project: Employment
Educational Goals: To understand the significance of failure and the growth of spurts from mistakes.
Career Goals: To explore the STEM field and other opportunities
Anything else we should know? I'm a former high school dropout, reaching the end of my senior year and graduating in June.
Daphne Koetje
Parents' names: Stefani and Robin Koetje
GPA: 3.96
Clubs & Activities: Book club Vice President, Battle of the Books, Unmasked Magazine published
Athletics: Swim Team
Honors: Advanced Placement World History and three honors classes
Awards: Athlete of the Month, Battle of the Books District Winner, Unmasked cover artist winner, Swim team (voted most inspirational), Selected artist for 2022 Edmonds Arts Festival (Graphic Art), High School Edmonds School District Art Show 2021-2022 Selected Artist (Painting)
Community Service: Math Tutor
Employment: Harbor Square Athletic Club, Mountlake Terrace Recreation Center.
Educational Goals: To attend a four-year college to study art or science.
Career Goals: I'm still exploring whether I want to pursue arts or sciences.
Mountlake Terrace High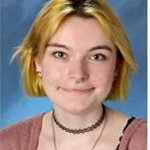 Maggie O'Hara
Riley Thornton
Parent's name: Kellie Torcaso
GPA: 2.5
Athletics: Softball
Employment: The Little Gym
Educational Goals: To graduate
Career Goals: Child psychology
Project Search
Marika Stazel
Parents' names: Andrew and Emiko Stazel
Awards: High School Academic Achievement Award
Employment: Summer job at Jaiiya Cafe
Career Goals: To get an actual paid job at the hospital.
Anything else we should know? I like to draw and play video games and go camping with Dad.
Scriber Lake High
Anthony Doan
Parent's name: Hong Hai Bui
GPA: 3.5
Clubs & Activities
Anthony loves camping with his family. Going to the park, lifting weights
Awards: Student of the Month
Community Service: Anthony is a great community member, his upbeat attitude is awesome! He is working on many transitional job skills that help our school community.
Significant School Project: Mini course, School vocational job training, on campus jobs.
Employment: Vocational Job Training
Educational Goals: To finish with a diploma and transition into job
Career Goals: To finish here at SLHS and enroll in the 18-21 VOICE Transition Program before finding a part-time job with the help of a Supported Employment Agency.
Anything else we should know? Anthony is very popular within our school community. He provides people with joy and laughter. He works very hard and is a pleasure to have in our school.
Tyler Gibbs
Parent's name: Joan Gibbs
GPA: 3.4
Honors: Student of The Month
Awards: Attendance, Most Improved, Mini Course Excellence
Community Service: Donates time to help at Washington Kids In Transition Food Pantry
Significant School Project: Science Mini Course, Lunch Bunch
Educational Goals: Will attend Grays Harbor College for Marine Sciences.
Career Goals: Marine Science, Field Study in Marine Biology
Voice Transition Program
Marquesas Lloyd
Significant School Project: Kiki has successfully completed many internships during her time at the VOICE Program, including but not limited to: Harbor Square, Lynnwood Recreation Center, and McDonald's. She is currently completing an internship at Chase Lake.
Employment: Kiki is currently seeking paid employment in a local business such as a retail store or restaurant in her community.
Anything else we should know? Kiki is a hard worker, enjoys helping others, and is very friendly. Kiki is well liked by the staff and her peers at the VOICE program.