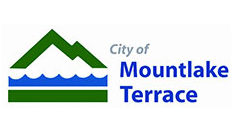 The Mountlake Terrace City Council has a relatively light agenda for its Thursday, June 15 work/study session, with only four main items.
The council is set to receive a presentation from the Sno-Isle Libraries executive director. It will also review an amendment to the Snohomish County 911 interlocal agreement, a resolution regarding asphalt paving equipment and an easement with Snohomish County PUD for the DISH Network.
In March 2023, an agreement was made between DISH and the Snohomish County PUD regarding DISH equipment being placed on PUD land. This requires the PUD to execute an easement with the city to locate their transformers and other equipment on the existing property.
The meeting will begin at 7 p.m. in Mountlake Terrace City Hall, 23204 58th Ave. W., Mountlake Terrace. To attend a meeting online, visit zoom.us/join and enter meeting ID 874 4852 6704 and passcode: 98043. To listen via telephone, call 1-253-215-8782 and enter the same meeting ID and passcode.
You also can view livestreamed meetings and past video recordings at www.youtube.com/cityofmlt.
You can see the complete agenda here.