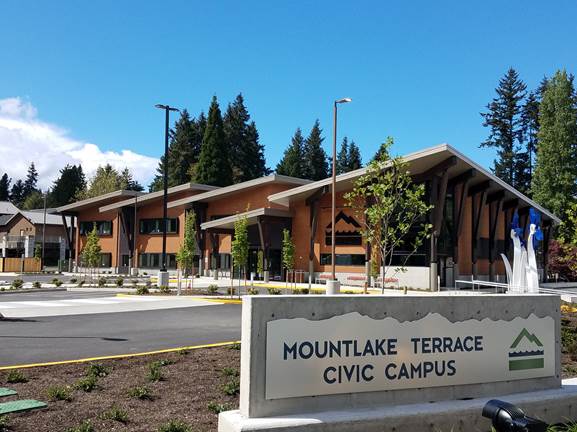 A design agreement for Evergreen Playfields, approval of Washington State Recreation Conservation Office grants, and a presentation of the city's second quarter financial report are among the items on the Mountlake Terrace City Council's business meeting agenda for Tuesday, Sept. 5.
The council is also scheduled to hear a proclamation for Hispanic Heritage Month.
The 7 p.m. Tuesday meeting is a day later than usual due to the Labor Day holiday and will be at Mountlake Terrace City Hall, 23204 58th Ave. W. The meeting will also be available to view via Zoom: Go to https://zoom.us/join and enter meeting ID 844 1833 2151 and passcode 98043. To listen via telephone, call 1-253-215-8782 and enter the meeting ID and passcode listed for the meeting above. You can see the complete agenda here.
You also can view live-streamed council meetings and past video recordings on YouTube at www.youtube.com/cityofmlt.