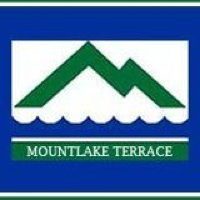 A discussion regarding three proposed utility rate increases will be before the Mountlake Terrace City Council during its Thursday, Oct. 17 work/study session.
First, the council will hear from Waste Management, which has requested an amendment to the city's solid waste contract that would increase rates for recycling. The proposed increase reflects "the increased costs of recycling as a result of uncontrollable global recycling market changes" and also adds a contamination service charge.
The council will also discuss recommended increases in the city's sewer and stormwater utility rates, and will also review a resolution to raise some 2020-2024 Recreation and Parks fees.
In addition, the council is scheduled to:
– review an interlocal agreement with the Alderwood Water and Wastewater District for a joint sewer pipe lining contract.
– review of second quarter financial report
– review of a professional services agreement amendment with ARC Architects, Inc. to design a water feature for Town Center Park/Plaza.
The meeting will begin at 7 p.m. in interim Mountlake Terrace City Hall, 6100 219th St. S.W., 2nd floor, Mountlake Terrace. You can see the complete agenda here.