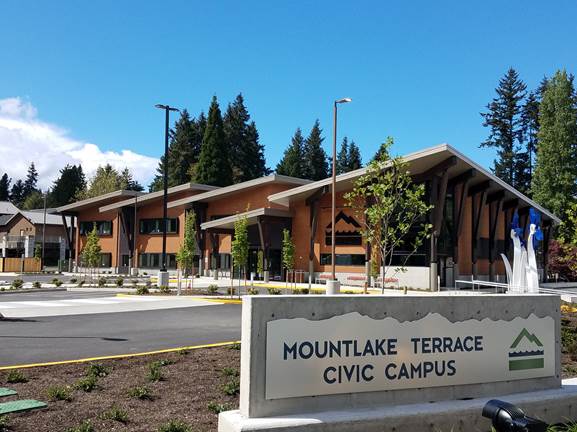 Among items scheduled for the Thursday, Nov. 9 Mountlake Terrace City Council work/study session is a presentation of the city's 2024 draft state legislative agenda. 
Shelly Helder of Gordon Thomas Honeywell Governmental Affairs (GTHGA) will update the council on the proposed legislative agenda. These updates will focus on the city's effort to secure funding for transit development, affordable housing, infrastructure and more. 
Also under review is the contract between the City of Mountlake Terrace and GHTGA, which has provided state lobbying services for the City of Mountlake Terrace since 2012 and helped obtain funding for the Main Street Project and Ballinger Park.
In addition, the council is scheduled to review an ordinance for the proposed 2024 property tax levy as part of the annual municipal budget process, followed by a review of the associated resolution. Washington law requires cities to hold a public hearing on revenue sources, including consideration of possible increases in property tax revenues, and that will be scheduled for a later date.
Finally, there will be a review of the 2024 Stormwater Comprehensive Plan work order update with Jacobs Engineering. 
As of November, regular meetings are on the first and third Thursdays. These are generally where action is taken, and public comment can be given. Work sessions are on the second and fourth Thursdays. 
The meeting will begin at 7 p.m. in Mountlake Terrace City Hall, 23204 58th Ave. W., Mountlake Terrace. To attend the meeting online, visit zoom.us/join and enter meeting ID 889 2199 7573.
To listen via telephone, call 1-253-215-8782 and enter the same meeting ID.
Passcodes are no longer needed to attend sessions remotely.
You also can view livestreamed meetings and past video recordings at www.youtube.com/cityofmlt. 
You can see the complete agenda here.
— By Rick Sinnett