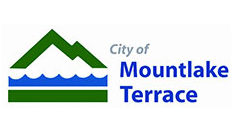 Meeting a day later than usual due to the Martin Luther King Jr. holiday, the Mountlake Terrace City Council Jan. 17 is scheduled to approve 2023 funding recommendations from the city's Lodging Tax Advisory Committee, among other agenda items.
The Studio 6 Hotel, located in Gateway Place, is the city's only lodging facility that collects hotel/motel taxes. Under state law, lodging taxes can be used for tourism marketing, marketing and operations of special events and festivals, operations of tourism-related facilities owned or operated by nonprofit organizations and operations and capital expenditures of tourism-related facilities owned by municipalities or public facilities districts.
The Lodging Tax Advisory Committee has recommended that $10,000 be allocated to Friends of the Arts to help fund marketing of the 43rd Annual Arts of the Terrace Juried Art Show Sept. 22-30 and $15,000 for Tour de Terrace to help fund the Seafair-sanctioned summer festival, set for July 28-30. Tour de Terrace submitted estimates for radio and print advertising to show how the funds would be used.
Other items on the council agenda include:
– Adoption of an amendment to the city's 2022 biennial budget
– Approval of a memorandum of understanding between Snohomish County 911, Snohomish County Public Utility District and the City of Mountlake Terrace regarding leased property at Jack Long Park for use of a monopole housing Snohomish County 911 and Snohomish County PUD equipment.
The meeting will begin at 7 p.m. in Mountlake Terrace City Hall, 23204 58th Ave. W., Mountlake Terrace. To attend a meeting online, visit zoom.us/join and enter meeting ID 897 2790 9105 and passcode: 98043. To listen via telephone, call 1-253-215-8782 and enter the same meeting ID and passcode.
You also can view livestreamed meetings and past video recordings at www.youtube.com/cityofmlt.
You can see the complete agenda here.