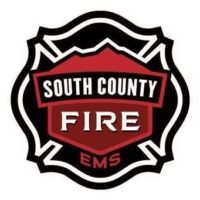 Brier voters are being asked to consider annexation to South Snohomish County Fire & Rescue Regional Fire Authority (South County Fire) in a special election on April 25. Residents can learn more about the ballot measure during a question-and-answer session at the Brier City Council meeting on April 4, 7 p.m., at Brier City Hall, 2901 228th St. S.W.
Brier currently contracts with South County Fire to provide fire and EMS. The city pays for these services out of the taxes it collects from property owners. If annexation is approved, Brier would become part of the regional fire authority and property owners would pay South County Fire directly for fire and EMS starting in 2024. Brier residents would also vote in fire authority elections and be eligible to run for fire commissioner.
According to a South County Fire news release, the purpose of the annexation is to maintain the level and quality of fire and emergency medical services (EMS) and allow the city to retain revenue for police and other services residents want.
The city's contract with South County Fire is expiring and can't be renewed without a substantial cost increase. The contract was signed almost 20 years ago when emergency costs and 911 calls were much lower. By law, the fire authority must charge the city the same rate South County Fire property owners pay.
Brier, which maintains its own police department, hired an independent consultant to review the financial impacts of funding police, fire, EMS and other city services. The report by BERK Consulting found that the city's general fund would be depleted by the end of 2026 if the status quo is maintained. The report looked at several options – including forming a stand-alone fire department – and found that annexing to South County Fire is most cost-effective. Annexation would maintain service levels, allow the city to remain financially solvent and keep its own police department.
"We do not collect enough revenue to fund emergency services and other city services, such as parks and public works," Brier Mayor Dale Kaemingk said. "We have benefitted significantly over the last 20 years with lower rates for fire and EMS. This is no longer an option."
Many property owners in Snohomish County pay close to $2 per $1,000 of assessed property value for fire and EMS. Brier, however, has one of the lowest property tax rates of any city in Snohomish County and pays the equivalent of $0.58 per $1,000 for the same level and quality of service. South County Fire's rate equates to about $1.22 per $1,000 of assessed property value. This is still less than the median charge for fire and EMS in the county.
"Brier has been a valued partner for 20 years and we would like to continue to serve them," Fire Chief Thad Hovis said. "Under annexation, the Brier Fire Station would still be staffed by the same firefighters who serve the community today."
The South County Fire Board of Commissioners approved a resolution expressing collective support for the annexation last month. 
How Brier funds services
The city relies on property taxes to fund city services: police, fire, EMS, parks, public works and planning. Unlike most cities, sales tax is not a significant revenue source.
The city funds police and fire through its general levy of $0.51 per $1,000, of which fire accounts for $0.37. EMS is funded through a separate levy of $0.21 per $1,000. Together, fire and EMS account for $0.58. The property tax levy does not fully fund police and other city services. The city is using reserves to cover the shortfall. The city's reserves will run out in 2026, according to the BERK financial report.
If voters approve annexation, the city's EMS levy would be eliminated and the general property tax dollars currently used to pay for the fire contract would be retained to pay for police and other services. 
Fire/EMS funding under annexation
Under annexation, city property owners would pay fire and EMS levies and a fire benefit charge to South County Fire. The benefit charge is based on a property's size and risk for fire. Single-family homes pay less than commercial and multistory buildings because it costs less to defend in a fire. This charge allows South County Fire to rely less on property taxes and is viewed as a fairer way to fund emergency services. 
What will annexation cost the average Brier homeowner?
The owner of a 2,000-square-foot home with an assessed value of $950,000, considered average for Brier, would have paid an additional $915.96 per year ($76.33 per month) if annexation was in place in 2023.
Learn more about fire annexation