Neko Case
7:30 p.m. Sunday, March 24, Edmonds Center for the Arts (ECA), 410 Fourth Avenue North, Edmonds.
Public tickets are on sale at noon Friday, Nov. 17; set your alarm, these tickets will sell quickly. Singer-songwriter Neko Case steps out, cutting the sky and singing the stars, spinning fury and mercy as she goes. She loves the world and wears her heart on her sleeve, but she might eat it before you get to thinking it belongs to you.
Her new album Wild Creatures pulls together some high points of feral joy from twenty-one years of solo work by Neko Case. The Virginian marked Neko's debut as a solo artist in 1997. She delved into darkness in 2000 with Furnace Room Lullaby, scrawled Blacklisted in 2004, and recorded The Tigers Have Spoken live the same year.
In 2006, she dreamed Fox Confessor Brings the Flood and in 2009 unleashed Middle Cyclone. She plumbed her own life in 2013 for The Worse Things Get, the Harder I Fight, the Harder I Fight, the More I Love You, and raised hell in 2018 with Hell-On. Now in her third decade of recording under her own name, she's just getting started.
Is there another songwriter so fearless and inventive? Bending decades of pop music into new shapes, she wields her voice like a kiss and her metaphors like a baseball bat. She has cast the fishing net of her career wide — from Seattle and Vancouver to Chicago and Stockholm, setting up her home base on a farm in New England.
$1 from every ticket will go to Peer Solutions and support their positive youth leadership and development program designed to prevent harm before it begins and engage lifetime ambassadors of positive change.
Public tickets — get them here or by phone at 425-275-9595. ECA subscription package holder pre-sale Nov. 15-16.
~ ~ ~ ~
First Dibs Night 2023
5-8 p.m., Saturday, Nov. 18
Get ready to kick off the holiday season with a night of festive fun and exclusive shopping opportunities. Each business will be offering a special discount and you'll find experiences and nibbles unique to each location.
To add to the festive-ness — there are wine stops this year; to enjoy a glass of wine (or three), shoppers must pre-purchase tickets. The proceeds support non-profit partner, Washington Kids in Transition. The link to purchase wine sip tickets is here.
More information about the entire evening including participating stores is on Facebook here.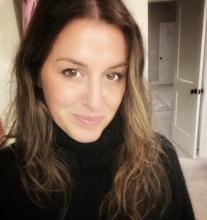 As part of First Dibs Night, the Edmonds Bookshop will have one of their favorite local authors, Noelle Salazar, joining to mix, mingle, chat, and sign her books.
You probably have someone on your gift list who would love one of her amazing historical novels. Bonus! Her newest book, The Roaring Days of Zora Lily, takes place partially in 1920s Seattle.
The bookshop will offer a special one-night-only offer, 20% off any one item. Buy that fancy hardcover for your mom; you know she'll love it.
~ ~ ~ ~
North Sound Church choir to present 'Christmas In Edmonds' concert Dec. 2
3 p.m. and 7 p.m., Saturday, Dec. 2, ECA, 410 Fourth Avenue North, Edmonds
North Sound Church's Mosaic choir will return to the Edmonds Center for the Arts on Saturday, Dec. 2 with its Christmas In Edmonds concert.
The Mosaic 100-voice and 30-member orchestra will be featured and offer a traditional and contemporary seasonal music concert. The performance has become a holiday family tradition for many.
The church is partnering with "Atlas Free" to help raise funds to stop human trafficking in the U.S. and around the world. Donations will be accepted.
Choose between two identical concerts — at 3 p.m. or 7 p.m. Reserved seating tickets are available now for $20 for the main floor and $15 for the balcony.
For more information or to purchase tickets, click here or phone 425-275-9595.
~ ~ ~ ~
Rick Steves & Cascade Symphony to collaborate for two holiday season concerts
7:30 p.m. Sunday and Monday, Dec. 10-11, ECA, 410 Fourth Avenue North, Edmonds
Rick Steves and The Cascade Symphony Orchestra (CSO) are partnering to present Rick Steves' Europe: A Symphonic Journey.
Steves, the world-renowned tour guide, travel writer and Edmonds native, will give a pre-concert lecture each night starting at 6:30 p.m.
The orchestra's music director, Michael Miropolsky, is excited to be working with Steves for the holiday season concerts. "What we will present will be a little different," Miropolsky said. "We celebrate the return of our close friend and world-famous travel guru Rick Steves, with his innovative program."
Normally Steves is touring the great destinations of Europe instead of performing on the concert stage. In this unique musical experience, he combines Europe's most stirring Romantic-era anthems with beautiful high-definition cinematography and insights into European history.
Steves — America's leading authority on European travel — utilizes his extensive knowledge about the continent's history and culture to help set the context for each musical piece.
Then the orchestra performs a selection of stirring 19th-century anthems by Romantic-era composers, including Grieg, Smetana, Strauss, Berlioz, Elgar, Wagner and Verdi. Each selection honors a particular nationality, while the finale, Beethoven's Ode to Joy (Europe's official anthem), pays homage to the continent's motto of "United in Diversity." The music is accompanied by a montage of evocative video images from each country.
In addition to the music, Steves will give away a free European tour to a random audience member at each of the two concerts. Commemorative "Symphonic Journey" T-shirts will be available for purchase for $15 in the ECA lobby each night.
Concert ticket prices are $30 for adults; $26 for seniors (60-plus); and $10 for youth (12 and younger). Tickets can be purchased online through the ECA website and by telephone at 425-275-9595.
Additional information about the Cascade Symphony Orchestra and the upcoming 2023-24 concert season is available online.
— By Elizabeth Murray
Elizabeth Murray is a freelance writer thankful to call Edmonds home. When she's not busy wrangling her two kids (and husband), you can find her playing ukulele.