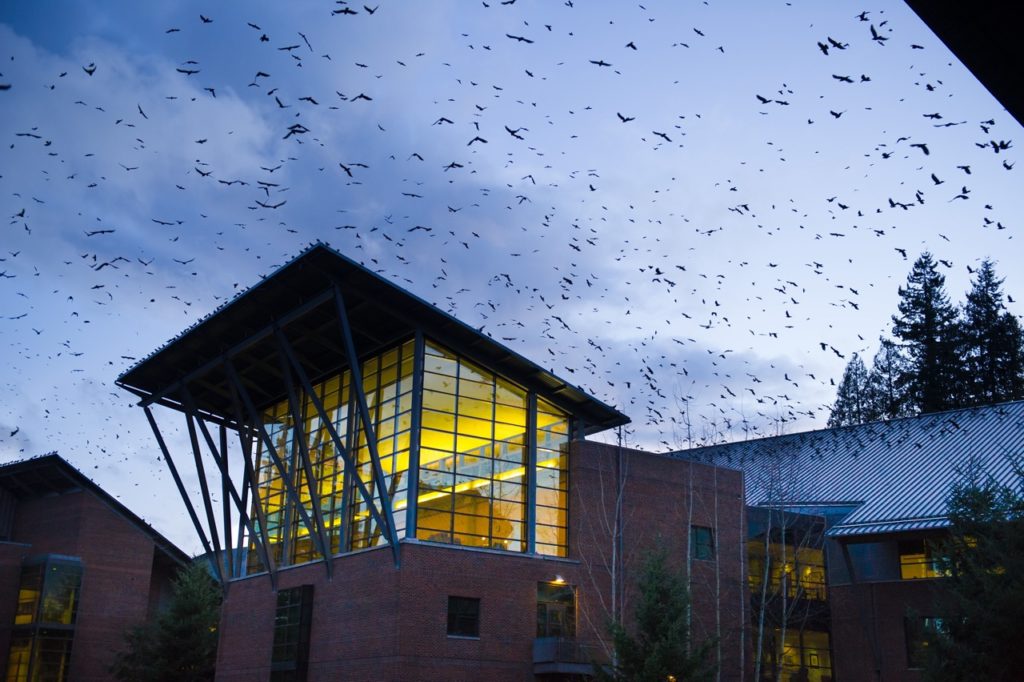 UW Bothell and Cascadia College will be hosting their annual Crow Watch from 4-6:30 p.m. Wednesday, Nov. 15, at the North Creek Events Center (18225 Campus Way Northeast, Bothell), according to a news release.
This free event features birdwatching as well as talks from faculty crow experts, the Washington Department of Fish & Wildlife, local author Kira Jane Buxton (Hollow Kingdom), and more.
Speakers include Dr. Ursula Valdez, lecturer in the School of Interdisciplinary Arts & Sciences, whose expertise is in ecology and ornithology; Dr. Doug Wacker, associate professor in the School of STEM, whose research focuses on animal behavior, specifically the behavior of the campus crows; and Dr. Jeff Jensen, teaching professor in the School of STEM, who uses the salmon run at the North Creek Wetland to study fish.
In addition to learning about crows, participants can engage in arts and crafts activities, connect with other bird enthusiasts and see the work of local artists who celebrate these intelligent creatures. Binoculars will be provided for birdwatching.
Each night, thousands of crows gather on the UW Bothell and Cascadia College campus and fly together to the wetland. This has sparked curiosity about crows — the notoriously smart birds known for using tools, mourning their dead and remembering the faces of human friends and foes.
Visit Crow Watch for more information about the event.